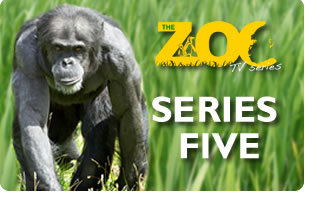 Episode Guide
Season
Five
Episode
One
In this week's episode, Dublin Zoo welcomes two exotic new arrivals who are critically endangered in the wild, a pair of beautiful and highly unusual okapi.
There's great excitement at the South American house when the keepers say hello to the newest member of the white faced saki family.
And a green iguana keeps Garth guessing with a mysterious foot injury.