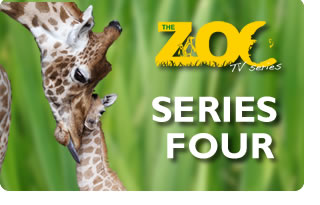 Episode Guide
Season
Four
Episode
One
Budai is a playful and boisterous young male Indian elephant and a favourite amongst the zookeepers, but when he starts to prove too much of a handful for the females in the herd, the keepers are forced to make some difficult decisions.
Last year love blossomed when Brazilian tapirs Marmaduke and Rio met for the first time, and it didn't take long for Rio to become pregnant. Since then Zookeeper Susan has been keeping a close eye on her, and there's more than a little excitement around the tapir house as her date approaches.
And over in the African Plains Helen and her team are busy taking DNA samples from all the chimpanzees in Dublin Zoo.