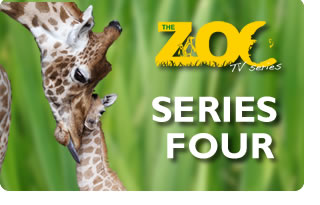 Episode Guide
Season
Four
Episode
Six
Ciarán welcomes two Asian lionesses to Dublin Zoo to start a new breeding programme for this endangered species. A new habitat has been built especially for them, but how will they take to their new environment?
Kafi, a beautiful female western lowland gorilla arrives to Dublin Zoo from Stuttgart Zoo. Gerry and Aisleen start the process of gently introducing her to the troop in Dublin Zoo.
And Garth keeps a close eye on the Humboldt penguin habitat, where a couple of eggs look like they're just about to hatch.