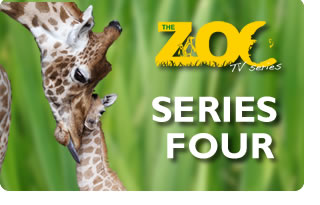 Episode Guide
Season
Four
Episode
Two
Last year the keepers in the Californian sealion section were devastated to lose Danny, the patriarch of the sealion group. But all was not lost and the keepers make a delightful discovery when they realise that Sienna the sealion is pregnant.
The Brazilian tapir calf is thriving in the tapir house, and sets off to explore the rest of her habitat, taking a particular interest in the water pool.
Alfie the young male gorilla has been showing signs of an injury lately and Ciarán and his team are concerned. A team of vets and some very specialised equipment is brought into Dublin Zoo to investigate.
Garth introduces some of his favourite creatures, the incredible stick insects, who are the Reptile House's masters of camouflage.